Bedwetting Solutions
Posted by MAJALIWA BASS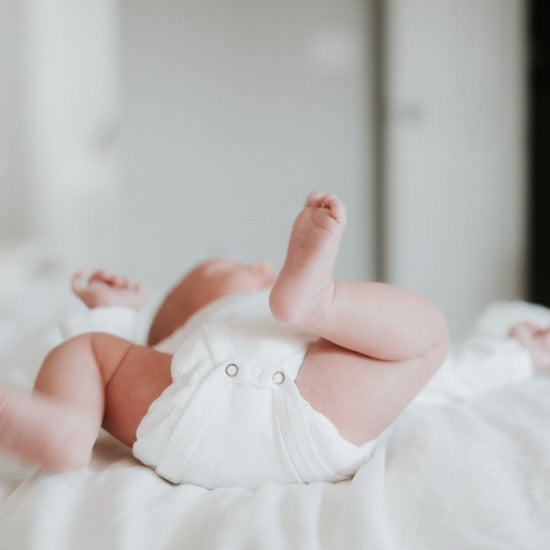 Bedwetting Toddlers are the worst - am I right?
It's not their fault.  It's physiological and they can't help it. But boy, waking up in the middle of the night to a little one who's upset because they pee'd on themselves is just bad all the way around.
To make matters worse, according to the Cleveland Clinic, 85% of kids aren't fully nighttime potty-trained until the age of 5.  Considering that most toddlers actually begin nighttime potty-training around the age of 2 or 3, this means that the average parent must endure between 700 - 1,100 bed-wetting nights from their toddler before they'll see the light at the end of the tunnel.
Here's another fun fact.
A toddler can pee anywhere between 17 and 35 ounces in one night while sleeping.  That's 2 to 4 cups of urine a night!  It would take a pretty impressive diaper to hold up to that and as I'm sure you already know - most diapers don't. Leaving most parents doomed to waking up night after night to their toddler's pee-soaked sheets.
So what's a parent to do?
Well - there's good news and good news.
Good news #1 - You're not alone! 
And if you think you are, just do a quick Google search for "bedwetting solutions".  You'll find over 1 million search results and moms doing every thing from getting up to change diapers in the middle of the night to duct-taping diapers together.  It's pretty insane out there!
Good news #2 -  Pooters Fitted diapers can fix it all.
The Pooters Overnight Hemp Fitted is a diaper I designed myself in 2009 while dealing with the same challenges that brought you to this page.  At just 6 months my son started leaking through every diaper imaginable and I couldn't figure out how to stop it.  I was already a sleep-deprived mom, but waking up to his pee-soaked sheets every morning and having to wash them every day nearly put me over the edge.  So I began researching materials, absorbency rates and environmental impacts.  I wanted something that was safe for my baby, safe for the planet, but effective. It had to stop those leaks for good so that my baby and I could finally get some rest!  And like that, Pooters was born - an all natural hemp / organic cotton blend diaper that's washable and absorbs up to 31 ounces a night. 
Problem Solved!
Effective: Absorbs up to 31 ounces to prevent nighttime leaks.
Reliable: Trusted by moms. Backed by a 30-day money-back guarantee.
Convenient: Easy to use. Easy to wash. Reusable up to 5 years.
Affordable: Priced at just $28 each. Compare that to spending $15 every month from now to who knows when, and washing sheets every day!  I'd say that's more than worth it, wouldn't you?
Here's what moms are saying...
"Who knew I could sleep through the night again! Great diapers. Hold a ton! Can nurse and co-sleep without having to get all wet and baby be uncomfortable." - Sylvia S.
"My daughter was peeing out her diaper EVERY SINGLE NIGHT, so I did some internet research and decided to try Pooters . We haven't had any leakage since. Not even a drop! To say I couldn't be happier with my purchase would be an understatement. Thank you Pooters! " - Emily P.
"These are great for overnight. I had been using disposables but I am so glad I get to say goodbye to those. It's bulletproof, even with a nursing during the night." - Megan L.
"We tried endless combinations and none of it would keep our son dry. We were close to giving up until we stumbled upon Pooters. It's perfect for our heavy wetter who uses every bit of the 31oz of absorbancy. We finally #sleepwell" - Josiah B.
Collection 2019
Sale 70% Off
Title for image