How to Choose the Right Cloth Diaper for Your Baby: A Buyer's Guide
Posted by MAJALIWA BASS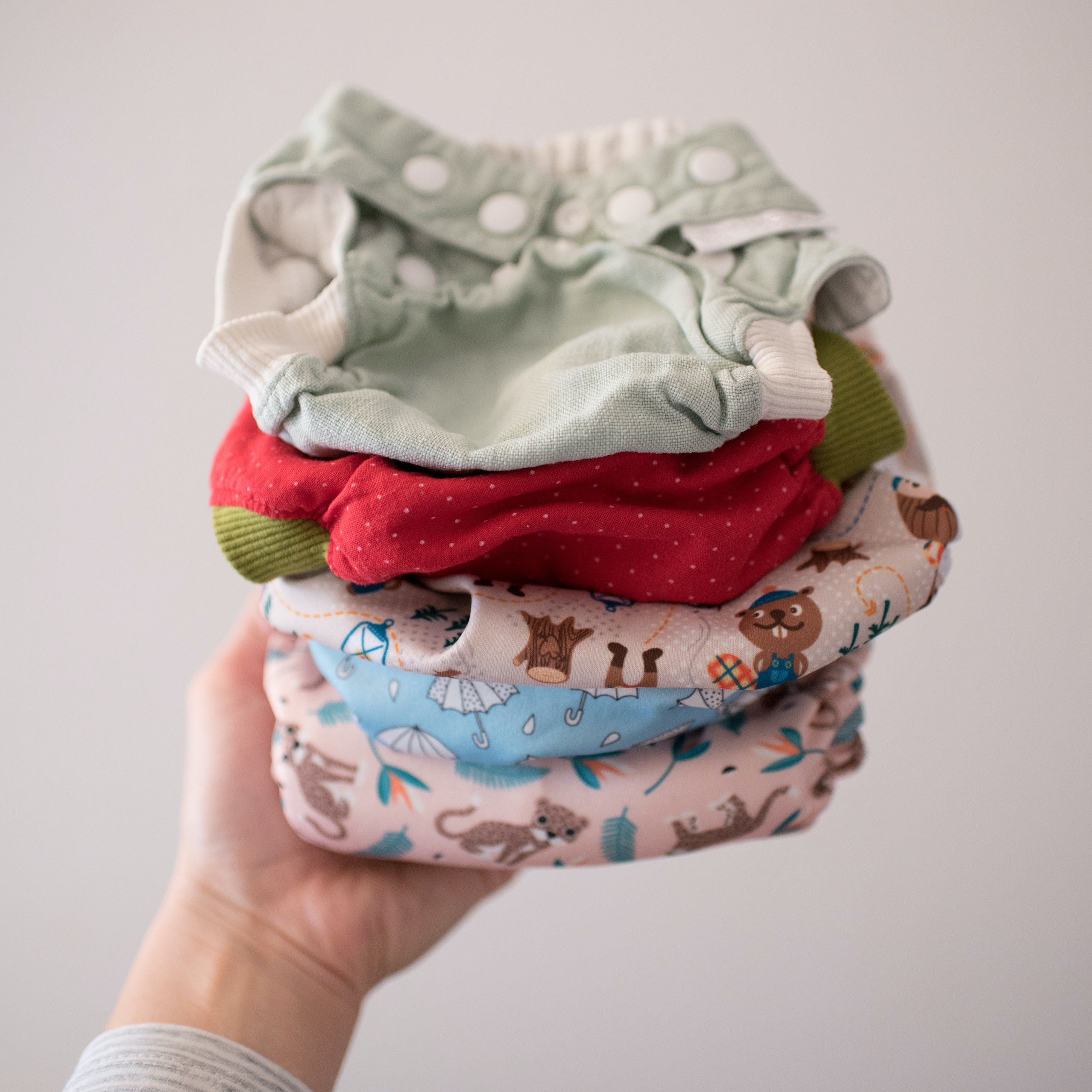 As a mom, picking the right cloth diaper for your baby can be overwhelming - especially with so many different brands and styles out there. As a mom with more than 14 years of cloth diapering experience, I want to share the tips that helped me pick the best diaper. 
Types of Cloth Diapers - There are a bunch of different types of cloth diapers on the market, including prefolds, fitteds, flats, pockets, and all-in-ones. Each one has its own pros and cons. Prefolds, for example, are the most affordable, but are pretty "old school" so they can be intimidating and a little tough to get a good fit. On the other hand, pocket diapers are easy to use but can get expensive and don't hold up well to nighttime leaks. Check out this short video I made that explains how all of them stack up.

Material - Cloth diapers can be made from a variety of materials, including cotton, bamboo, and hemp. Consider the absorbency, softness, and durability of each material when choosing a diaper. Natural fibers like cotton and bamboo are often more absorbent and softer on your baby's skin, but may not be as durable as synthetic fibers (with the exception of hemp - which is both absorbent and durable).  Check out this article that explains the benefits of hemp and how to care for it.

Look for a Good Fit - A good fit is key to preventing leaks and ensuring your baby is comfortable. Look for diapers with adjustable waist and leg closures to ensure a snug fit. Consider the size of your baby and the age range the diaper is intended for when choosing a diaper. Check out this article that explains how to measure your baby to find the right size diaper.

Check for Compatibility - Not all cloth diapers are compatible with all diaper covers. If you plan on using diaper covers, make sure to choose diapers that are compatible with the covers you have or plan to buy.

Consider Your Lifestyle - Think about your lifestyle and how it will affect your diapering routine. If you're always on the go, you may want to consider all-in-one diapers that are easy to use and don't require any extra steps. If you're on a tight budget, prefold or flat diapers may be a better option.

Read Reviews and Recommendations - Before making a purchase, read reviews and recommendations from other parents. Look for reviews from parents with similar lifestyles and diapering needs as your own.
When it comes to choosing the right cloth diaper for your baby, there's no one-size-fits-all answer. It's important to consider your individual needs and preferences when making a decision. With these tips in mind, you'll be well on your way to choosing the perfect cloth diaper for your little one.
To make things even easier, here are some of my top recommended cloth diaper brands:
Remember, choosing the right cloth diaper for your baby is an investment in both your baby's comfort and the environment. Happy diapering!
Collection 2019
Sale 70% Off
Title for image