Say Goodbye to Cloth Diaper Leaks at Nighttime: Tips for Preventing Nighttime Leaks
Posted by MAJALIWA BASS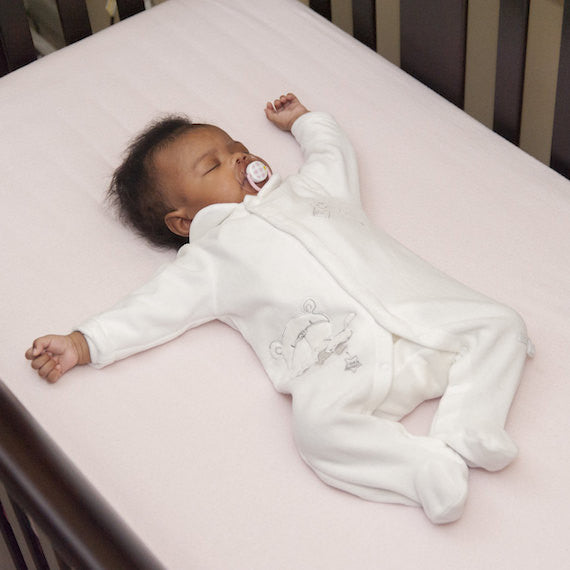 Learn How to Choose the Right Cloth Diapers, Achieve the Proper Fit, and Use Diaper Covers to Stop Leaks at Nighttime. Discover High-Quality Cloth Diapers and Diaper Covers from Pooters Diapers.
If you're struggling with cloth diaper leaks at night, don't worry – there are steps you can take to prevent them. In this article, we'll guide you through how to stop your cloth diapers from leaking at nighttime.Below is a list of mom-recommended nighttime cloth diaper combinations.  
Step 1: Use the Right Cloth Diaper
Fitteds, hands-down, are your best choice for nighttime diapering - followed by a very well-made flat diaper. Pocket, All-in-One (AIO) and All-in-Two (AI2) diapers are prone to compression leaks and should be avoided.  
Step 2: Pick a Booster
Boosters help to "boost" the absorbency in your diaper. They can be used with both cloth and disposable diapers.  Boosters made from bamboo or hemp are the most absorbent - even more than disposable boosters. The following boosters hold at least 10 ounces of urine.
Geffen Baby Hemp Prefold 

Thirsties Hemp Prefold
Applecheeks Bamboo 2ply
Thirsties Duo Hemp Prefold Size 2 
RagaBabe Bulletproof Insert, L  
Geffen Baby Jersey Hemp Prefold, M/L 
GMD Unbleached Novice Prefold 
Nicki's Bamboo Flat
Stashify Luxury Bamboo Flat
Hemp Babies Flat
Step 3: Pick a cover
Your choice in a diaper cover is almost as important as your diaper choice. Wool diaper covers are the most breathable and absorbent.  Fleece is the next most absorbent but are as breathable and should be avoided in warmer months.  PUL is not as absorbent as fleece and wool, but is very breathable and can be used year-round. Recommended covers include:
Wool Covers: Sustainablebabyish, Pooters, LANA, and Disana
Fleece Covers: Monkee Bumz Fleece Covers
PUL Covers: 

Pooters Perfect Fit

, Thirsties Duo Wraps (PUL), and Motherease Airflow Covers (PUL)
Other Tips:
Make sure to change your baby's diaper right before bedtime to ensure that it's as absorbent as possible.

Put diaper rash cream on baby before bed to help prevent any irritation that may be caused by excessive wetting
If baby is a tummy sleeper and/or a boy, pack the front of the diaper with the inserts/doublers. Bamboo and Hemp doublers usually work best for this because they're super absorbent, thin and can fold up easily without adding a lot of bulk.
Don't use pocket, AIO or AI2 diapers. They tend to leak – and more so with tummy sleepers.
Bonus!!!
If you're looking for high-quality cloth diapers and diaper covers, consider Pooters Diapers. Pooters specializes in overnight fitted diapers, absorbent boosters, and waterproof diaper covers made from Wool or PUL. Click here to purchase our Wool Overnight Bundle or PUL Overnight Bundle and use the code LEAK20 for 20% off your order.
Conclusion
Cloth diaper leaks at nighttime can be frustrating, but with the right diapers, proper fit, and additional protection, you can prevent them. Consider using fitted or AIO diapers, making sure the diapers fit properly, using a diaper cover, and changing diapers right before bedtime. With these tips, you can enjoy the benefits of cloth diapers without the leaks.
Collection 2019
Sale 70% Off
Title for image